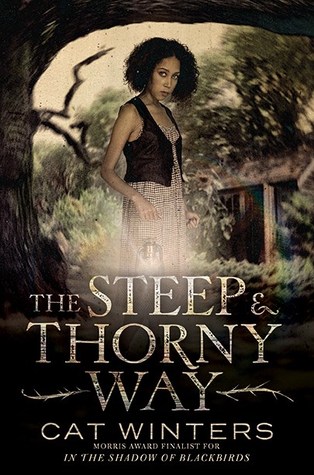 Genre: YA historical fiction
I love when I find an author that continually writes amazing books. Cat Winters is one of them. In all three of her young adult novels, she grabs the reader immediately with her powerful writing and mysterious plots. Taking place in Oregon during the 1920's, The Steep and Thorny Way is a retelling of Shakespeare's Hamlet. The main mystery is of the resurfacing of the ghost of Hank Denny, a black man, who desires to avenge his death, but that is not all. The KKK is active, mulattos and homosexuals are being chased out of town, and friends turn on each other. Winters wrote yet another entertaining, intriguing and educational piece of work.
As a side note, she has written one adult novel, The Uninvited, in 2015. In my opinion, this book was not very good. I am not sure what the difference was, but it definitely didn't pique my interest or have the same twist and turns as her young adult books.